Over the years, IIHS has hosted a series of global conferences and meetings framed around issues of the urban in the Global South, providing a space for cutting-edge conversation and exchange of ideas. IIHS' flagship annual convening is the Research Week, which includes the annual IIHS PhD workshop, as well as an annual research conference, UrbanARC. IIHS has also hosted a range of sector-specific global convenings, including the IIHS-UC Berkeley Conference on the '21st-century Indian City, India Urban Conference' (in partnership with Yale University and with the support of the Ministries of Urban Development and Housing), the convening of the Global Campaign for an Urban SDG, which produced the Bengaluru Declaration that underpins the UN SDG 11 on Sustainable Cities.
---
Urban ARC 2023 | Cities in Flux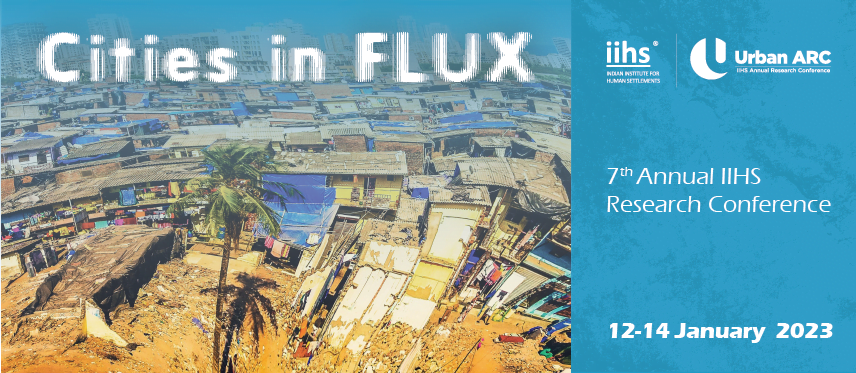 The seventh edition of Urban ARC, the Annual Research Conference of the Indian Institute for Human Settlements, will be conducted between 12-14 January 2023, virtually and in person at the IIHS Bengaluru City Campus. The theme for this edition is 'Cities in Flux'.
The call emphasises the broad spectrum of the nature of flux in and across our cities. Indeed, flux and the organic pathways that it creates in the development and evolution of cities have been the impetus for knowledge production in the Urban. They are influenced by changes in societal settings and inequality, economic processes and structure, social and technical innovation, climate change, political will and/or inaction, and many other factors. These lead more often than not, to ultrastability and the strengthening of the current order or alternatively, dramatic changes in the midst deepening inequality and conflict amidst the great accelerations of the Anthropocene. Knowledge production, through research, practice or tied to Indigenous and Local traditions, has responded to these changes by creating an expanding body of knowledge that attempts to engage and make sense of these complex and systemic changes.