About
The Geospatial Lab is the centre for spatial research, consulting and capacity building activities at IIHS. It cuts across programmes and teams integrating spatial technology and methods such as GIS, GPS, remote sensing, spatial modeling and web services into practice and consulting and services as well as inter-disciplinary research. Its location in the IIHS ecosystem makes the Lab uniquely placed to offer customized project design and delivery, on the one hand, and institutional support, capacity building, training and teaching to a diverse range of learners on the other. As it grows, the Lab plans to become a national hub for geo-spatial sciences and technology that combines technological innovation and process expertise with inter-disciplinary knowledge generation.
The tabs above give you a chance to explore our work, sample key recent projects, find out ways to collaborate with us as well as take courses to learn GIS.
Arena of Engagements
Geospatial technologies have been applied to diverse fields to assist experts and professionals in analyzing various types of geospatial data and dealing with complex situations. The Lab currently focuses on five key areas: Urban Settlement and Planning, Infrastructure, Land administration, WebGIS developments and Transportation.
Urban Settelement and PlanningLand AdministrationUrban SecurityInfrastructure UtilitiesTransportation

Geospatial technologies are key tools in understanding, mapping, assessing and managing urbanisation at a time of rapid demographic and spatial changes in cities in India and across the world. The Lab has used geospatial solutions to measure urban growth patterns, analyse population densities and distributions, assessment of open area and parks, distribution patterns of ground water quality, mapping of slum settlements, among others. We also provide GIS-based planning and development of new settlements/cities based on topographic analysis, transportation and connectivity assessments, land value distribution, as well as an assessment of environmental constraints. We provide consultancy services for all project phases from feasibility studies and master planning to developing design strategies and GIS based 3D modelling.


Spatial representations are key ways to manage information about land use, ownership, current activities, as well as permits, licences, rights and property information and valuations.  The availability and use of spatial data via GIS technology coupled with the land administration and tenure data and other relevant information can have significant impacts for development and urban planning. The IIHS Geospatial Lab provides solutions to effectively manage such integration using GIS technology.


Urban security solutions play a transformational role within city management, planning and operations, supporting the sustainable growth of local economies whilst making the city a safer and more inclusive space. The Lab offers GIS-based solutions as one part of city efforts to ensure the safety and well-being of their citizens, protect public assets and help security agencies to prevent crime, reduce incident rates and response times, as well as manage unpredictable crisis situations such as industrial accidents or natural disasters. It can aid in incident management as well as the coordination of emergency responses by police, firefighters, medical teams and private operators.


To drive economic growth, cities need to manage existing and often ageing infrastructure efficiently as well as plan for new networks smartly. To get over ineffective, paper-intensive inventories, municipal corporations can benefit from  GIS-integrated IT systems. Our Lab offers GIS solutions that integrate data on multiple infrastructure systems into a single data repository. Further relevant services include GIS implementation, asset management, project status monitoring, vendor management, field operations, facility location and customer profiling and analytics.


For expanding and accelerated urbanisation, a key pressure point is transport infrastructure. In response, the Lab offers services that include solutions for transportation asset management, traffic density analysis, connectivity assessment and incident mapping.

Projects
The Lab has four key work areas. We detail these below, with emblematic projects under each kind of focus area.
Geospatial ConsultingWebGIS DevelopmentResearch and GeoAnalyticsCapacity Building
The Lab offers professional services in conceptualising, planning and implementing GIS applications for projects ranging from data creation to web GIS development. These can be micro-applications related to particular themes or macro-applications at the city scale.
Geospatial data management and analytics consulting for few cities of Indonesia
City Planning Labs, Indonesia (in association with Asian Institute of Technology, Thailand) (2015)
The Lab provided is providing consulting services to City Planning Labs, a World Bank initiative, for GIS-based data collection, integration and analysis of slums for cities of Indonesia. The project includes developing a framework data collection, integration and geospatial analytics at city and slum level as well as training Indonesian government officials to implement and manage the programme.
The Lab specialises in the complete development cycle of WebGIS Information Systems starting from needs assessment through system analysis, specification development, system architecture, coding, testing and deployment.
Featured Project:
GeoDocumentation of RAY activities for Raipur and Tirupati Municipal Corporation
GiZ (2015)
The Lab has been involved in developing an intuitive web-based GIS system that integrates spatial and non-spatial datasets at slum and city level for Raipur and Tirupati. The application has predefined spatial queries as geoanalytics supported with graphs and tables, and has created pilot slum maps for four neighbourhoods in Raipur and one in Tirupati.
The Lab's integration into broader research themes and projects at IIHS implies our involvement in using spatial analysis, modeling, satellite image analysis and mapping to within urban research projects within IIHS schools. Recently, these have included tracing spatial patterns of urban growth, assessing mobility and transportation networks, and analysing the impact of climate change on human settlements.
Featured Projects:
Geospatial analysis for potential locations for new capital(s) of the successor state of Andhra Pradesh
K C Sivaramakrishnan Committee, Government of India (2014)
The Lab was part of an inter-disciplinary team at IIHS that analysed 14 large and medium size cities of the new Andhra Pradesh state to identify the growth patterns of the cities using satellite imagery. As part of a commission tasked to suggest locations for the new capital, the Lab created thematic maps for Infrastructure networks (gas, road and rail); Transportation (airport, seaport, road networks); Demography (population distribution); Environment (national parks, sanctuaries, forests); Climate (Rainfall); Risk (cyclone, wind, flood, landslide, earthquake); Land (wasteland, scrubland, degraded forest) as well as Industrial locations.
Study of urban growth dynamics of largest cities of India
Indian Institute for Human Settlements (2014)

The Lab studied the land use and land cover changes of Indian cities over the last three decades. Focusing on cities with population above 0.2 million Landsat (30m) based classifications for High, Medium and Low built-up densities and Cartosat I was used to build a Digital Elevation Model. Analytical findings included population growth (1901-2050), land cover change (1990-2011), High-Medium-Low built up footprints, urban density and entropy.
The Geospatial lab offers a graded and incremental series of courses that can take learners from an introduction to GIS to advanced competency in methods. Geo-spatial courses are centered not just around technical instruction but ground learners in the conceptual and practical underpinnings of GIS technology. The Lab has trained over 400 learners over 21 courses since 2012 and conducted GIS thematic sessions for over 200 Government officials from Karnataka, Tamil Nadu and multiple other Indian states.
Featured Project:
GIS cell development for City Development Authority
Bangalore Development Authority (2013)
The Lab led the establishment of a GIS cell for the Bangalore Development Authority. This included needs assessment through interviews to understand business, functioning and technical requirements; human resource assessment; technological needs assessment; and capacity development and training programs for selected officers.
GIS Courses
GIS brings together maps, apps, data, and people to make smarter decisions and enable innovation. It is a practical way to link science with action and is used by institutes, universities, researchers, governments, industries, NGOs, and companies around the world. It enables five key areas of work: Planning & Analysis, Operations, Field data collection, Asset Management, Public engagement and Simulations. 

The IIHS GIS Lab offers a wide array of standardised and customised certificate courses that combines GIS concepts, technology, hands-on and real-world experience. These courses are designed to ensure that participants becomes sufficiently grounded in conceptual and practical underpinnings of GIS technology and suits the needs for diverse disciplines from beginners to practitioners.
The Lab has trained more than 400 learners in the past three years in courses targeting students; officials in public agencies (urban local bodies, development authorities, public utilities, transport authorities); and private practitioners.  Some agencies whose members we have trained include:

The Lab's current offering is a  three-day course called "Working with Digitial Maps." The course enables participants to answer the following questions:
What is GIS?
How do we create a map using GIS software?
How do we collect information using GPS receiver and use it?
How do we use GIS for data analysis and, finally, decision making?
How do we compose maps for printing and publishing over the web?
How can one implement GIS in an organisation?
Learners will:
Understand the basic principles of GIS
Be able to use GIS software to create maps, analyze data and share maps over the web
Be able to convert numbers and data into maps
Be able to integrate photos, drawings (CAD), and documents onto maps
Understand how to use GPS devices to collect information and use over various mediums
Be able to share the maps over web
Learn to use a new technology in your area of work
To learn of the next dates for the course and apply, follow course announcements here.
The course is open to all learners, even those without any previous experience in GIS or working with maps. Courses can be customised for organisations and institutions as well. Please contact us for such customisation at upp@iihs.ac.in.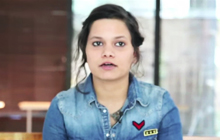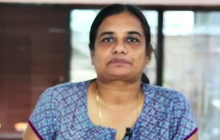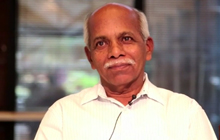 People
Our team includes a mix of GIS analysts, developers, technical architects, database specialists and project managers.

Lokesh B S  | Associate – Geospatial Lab
DME (Mech.)
Lokesh has 3 years of professional experience in the area of Geodata creation. At IIHS Lokesh is building the GeoData Library of India and supporting all the projects related to research and practice that need Geospatial dataset. He has earlier worked on Geodatabase creation of buildings, transportation networks, landuse classes and natural resources for places like Saudi Arabia, North America, China and India using satellite images, DEMs, Orthophotos and LiDAR dataset.
---

Charu Singh | Executive – Geospatial Lab
BSc (Geology), MSc (GeoInformatics)
Charu has 1 year of professional experience in the area of Geospatial services. At IIHS Charu is working on building 3D city models, image analytics and spatial research. She has earlier worked on projects related to WebGIS deployment environments, Ground water potential and 3D building modeling. Prior to joining IIHS, she has worked with Cybertech Systems and Solutions, Mumbai.
---

Nilakshi Chatterji | Associate – Geospatial Lab
BSc (Geography), MSc (GeoInformatics)
Nilakshi has expertise on Image analysis and has worked on projects related to climate science. At IIHS Nilakshi is working on a project that deals with 'Climate vulnerability and adaptation'. She has earlier worked on projects like "Impact of Land use and Land cover on Land Surface Temperature" for Kolkata Metropolitan Area.