Short Course on Passive Solar Design
Daylighting is an essential aspect of good building design and is a key feature in green buildings. The key goals in daylighting design are to provide sufficient illuminance, minimize the perception of glare and provide for overall visual comfort.
The objective of this two-day training program is to equip participants with the practical know-how to undertake shading and daylighting simulations. The unique teaching methodology of this course introduces the concepts in a step-by-step manner from manual exercises to using physical study models to finally using computer simulations.
At the end of this course, participants will be able to optimize building orientation and shading devices, undertake daylight simulations for a basic geometry, derive meaningful inferences to improve daylighting and also identify location of solar collectors.
This program is designed for professionals from any discipline interested in green building design, daylighting techniques and LEED/GRIHA certification. Practitioners with backgrounds in architecture, planning, building engineering and lighting design are encouraged to apply. Under-graduate and post-graduate students in these fields can also apply for this course.
Day 1
Day 1 : 9:00 am to 5:30pm
SESSION 1
– Overview of solar geometry and its impact on daylight
– Significance of sun path diagrams as a passive solar design tool
– Exercise on sun path diagrams
– Generating shadow mask using a 3D solar protractor
– Determining shading requirements for a location
– Quiz / exercise
SESSION 2
– Overview of shading devices
– Exercise – Sizing shading devices (graphical, manual)
– Validating manual exercises in software tool
– Introduction to building
Day 2
 Day 2: 9:00 am to 5:30pm
SESSION 3
– Daylighting terminologies and techniques
– Glass – types, properties and criteria for selection
– Exercise on fenestrations, room size and daylighting best practices
– Daylight simulations for LEED, GRIHA, ECBC compliance
– Creating a model in simulation tool as per given data
– Running daylight simulations in Radiance
– Critical analysis and discussion of results
SESSION 4
– Working session on individual models
– Radiance simulations and visualizations
– Parametric runs comparing different scenarios
– Deriving recommendations to improve daylight conditions
– Guest speaker presentation
– Closing session of workshop
Gurneet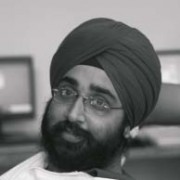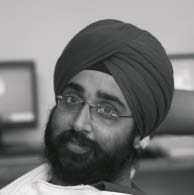 Director – Environmental Design Solutions (EDS) Pvt. Ltd
Gurneet has a background in architecture and engineering. He has over 8 years of work experience in projects dealing with Green Buildings. The M.Tech. course at IIIT, Hyderabad along with his architectural degree has equipped him with the knowledge and understanding of the sustainable environment in a very broad spectrum. His expertise is in daylighting and optimizing design with respect to energy use, water use and indoor air quality. He has also developed his proficiency in various computer modeling and simulation tools such as VisualDOE, EnergyPlus, eQuest and Radiance.
He has been conducting short term courses on daylighting at IIIT, Hyderabad in the Building Science program since 2006.
Deepa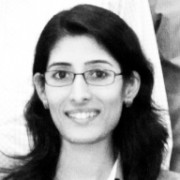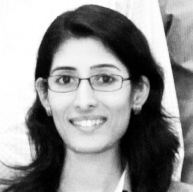 Senior Green Building Analyst, Environmental Design Solutions [EDS] Pvt. Ltd
Deepa has a background in architecture and building science. She has worked on a number of projects in the US and in India with a focus on bridging the gap between architectural design and technology. Her work at EDS includes research and analysis of active and passive design concepts, daylight and building energy simulations, conducting educational workshops and facilitating green building certifications. Deepa is actively engaged in the academics, teaching design and technical courses to graduate and under-graduate students.
EDS is a sustainability consulting firm focusing on the built environment. The diverse milieu of its team of experts converges on energy efficient building design and policies, building code development, green building certification, climate change mitigation policies, capacity building and training. EDS has been conducting professional training programs in specific areas of Building Science as part of the EDS Continuous Professional Development (CPD) initiative. EDS has partnered with IIHS to offer the course as part of their Urban Practitioners' Programme.