Passive Solar Design, Daylighting and Simulations for Green Buildings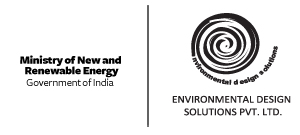 24 – 25 April, 2014
Dayanand Sagar College of Engineering, Bangalore
The course has been conducted on 2- 3 Feb 2013, 4- 5 May 2013, 14- 15 June 2013.
Interventions in enhancing daylighting at the design stage of buildings will have significant benefits in their overall life-cycle costs. It is therefore important for a good daylighting strategy to frame simple and effective guidelines for building form, orientation, fenestrations and glass selection.
The course on Passive Solar Design, Daylighting and Simulations for Green Buildings is an interactive and application-oriented programme that will cover the fundamental concepts of solar geometry, and shading strategies using quick calculations and rules of thumb. Moreover, participants will be introduced to software tools which will further strengthen the concepts of passive solar design. The participants will work on exercises using custom worksheets, physical models and software tools switching between the pen-paper media and the computer. The course will have a rigorous mix of theory and practica, along with the introduction of fresh perspectives using new software tools.
This program is being supported by the Ministry of New and Renewable Energy.
By the end of this course, participants will be able to conduct a complete daylight assessment for simple building forms.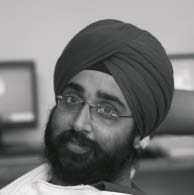 Gurneet Singh
Director, EDS Pvt. Ltd.
Gurneet has a background of architecture and engineering. He has over 8 years of working experience in projects dealing with sustainable development, building energy efficiency and Green Buildings. He has keen interests in sustainable development, low energy design and simulation based building energy performance assessments. The M.Tech. course at IIIT, Hyderabad along with his architectural degree has equipped him with the rare knowledge and understanding of the sustainable built environment in a very broad spectrum. His expertise is in daylight design and optimizing design with respect to energy use, water use and indoor air quality. He has also developed his proficiency in various modelling and simulation tools such as VisualDOE, EnergyPlus, eQuest and Radiance.
Gurneet strongly believes that knowledge can be expanded and enriched by sharing. He has trained many professionals on daylighting and energy simulations in India as well as internationally. Gurneet is also actively involved in academics. He has been conducting short term courses on daylighting at IIIT, Hyderabad in the Building Science program since 2006. He has also presented at many conferences and webinars addressing several topics on sustainability.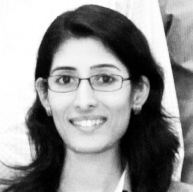 Deepa Parekh
Senior Green Building Analyst, EDS Pvt. Ltd.
Passionate about creating a sustainable built environment, Deepa brings international work experience along with interdisciplinary educational background. She graduated with a Master of Building Science from the University of Southern California (USC) in Los Angeles in 2010, and Bachelor of Architecture from the Institute of Environmental Design in Vallabh Vidyanagar in 2006.
Deepa has worked on a number of projects in the US and in India with a focus on bridging the gap between architectural design and technology. Her work includes research and analysis of active and passive design concepts, building energy simulations, conducting educational workshops and facilitating green building certifications.
Deepa has been actively engaged in the academics for the past 5 years teaching design and technical courses to graduate and under-graduate students. Always emphasising on the integration of building physics and design, she is currently teaching graduate students at the Rachana Sansad Institute of Environmental Architecture in Mumbai.
By the end of the course, the participants will have:
Grasp of theoretical concepts of solar geometry
Understanding of the impact of shading devices on daylighting
Optimizing shading elements
Awareness of different daylighting techniques.
Framing queries and developing the methodology for analysis