Green Interiors:
Environmental Aspects of Interior Design
Programme Date: 21 November 2015 | IIHS Bangalore City Campus
This short course explores green concepts for interior design including material selection, interior lighting, daylighting, glass and finishes. The course will cover fundamentals and technical terminologies of environmental aspects as applicable during design, construction and occupancy stages per LEED Commercial Interiors (CI) rating system.
Participants will understand the impact of design decisions on indoor environmental quality, energy and water savings. At the end of the course, participants will be able to develop best practice green guidelines for interior design projects. This highly interactive and hands-on course aims to bridge the gap between theory and practice.
At the end of this course, participants will be able to
Know how of LEED CI rating system
Estimate water and lighting energy savings
Develop a road map for green interiors
Design guidelines for daylighting
Clarity in material specification from an environmental perspective
Please note that air conditioning systems will not be covered in this course.
Architects, interior designers, interior contractors, vendors, and architecture and interior design students.
Session 1
Introduction to LEED CI
Lighting design, controls and estimating savings
Design guidelines for good daylighting
Impact of glass on daylighting
Overview of simulation tools
Impact of materials on indoor air quality
Session 2
Use of wood in interior design
Minimum fresh air requirements for occupied areas
Estimating water savings
Design criteria for energy efficient equipment
Waste management during construction
Guidelines for contractor and consultants
Professionals: INR 4,000
Group of 3+ : INR 3,000
Students : INR 2,000
Course date – 21 November 2015 | IIHS Bangalore City Campus
Last date for applications – 15 November 2015
Deepa Parekh, Senior Green Building Analyst, EDS Pvt. Ltd.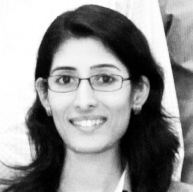 Passionate about creating a sustainable built environment, Deepa brings international work experience along with interdisciplinary educational background. She graduated with a Master of Building Science from the University of Southern California (USC) in Los Angeles in 2010, and Bachelor of Architecture from the Institute of Environmental Design in Vallabh Vidyanagar in 2006.
Deepa has worked on a number of projects in the US and in India with a focus on bridging the gap between architectural design and technology. Her work includes research and analysis of active and passive design concepts, building energy simulations, conducting educational workshops and facilitating green building certifications.
Deepa has been actively engaged in the academics for the past 5 years teaching design and technical courses to graduate and under-graduate students. Always emphasising on the integration of building physics and design, she is currently teaching graduate students at the Rachana Sansad Institute of Environmental Architecture in Mumbai.
For More Information, Contact
Prashanth  +91 96119 11169