Facade Design Optimization –
Using eQUEST for energy simulations
EDS and IIHS are conducting their next professional program on solar design for green buildings for optimizing for energy efficiency.
Designing with respect to climate and sun is fundamental to green buildings. Facade/envelope design and systems have a big impact on building heat transfer, daylight ingress and energy use. Further, the facade is a critical aesthetic element. Therefore, it is important to optimize facade design to synergize energy, comfort and aesthetics.
Energy and daylight Simulation techniques can be used to make informed design decisions and optimise building energy performance. This course will cover the tools and techniques required to conduct energy simulations for optimizing the Facade Design using the software tool – eQUEST. Impact of design parameters such as location, orientation, massing, shading elements, wall and insulation selection, glass area and daylighting on whole building energy use will be discussed using the simulation results.
At the end of this course, participants will have a firm understanding of building physics and its synergy with whole building energy efficiency.
Quantify impact of facade design on building energy performance
Identify facade optimization opportunities at early design stages
Compare different energy efficiency measures
Undertake basic energy simulations in eQUEST
Evaluating impact of facade design options on energy use
Analyse simulation results to support design decisions
Architects, engineers, green building consultants, construction industry professionals, glass manufacturers, building facade solution vendors, students and faculty.
Session 1
Overview of building physics
Building simulation fundamentals
Fundamentals of passive solar building design
Introduction to energy simulation tool – eQUEST
Step by step demonstration
Create a simple project in eQUEST
Session 2
Parametric assessment of energy efficiency measures
Comparing design cases for optimum energy performance
Understanding simulation results
Discussing results of different iterations
Simulations tips and tricks
Project overview, Q&A



Participants need to bring their laptops for this course. The minimum hardware requirements are 32 bit Windows 8/7/Vista/XP and atleast 200 MB free space on hard drive
Professionals: INR 6,000
Group of 3+ : INR 4,000
Students : INR 2,500
Course date – 25 April, 2015 | 9;30 am – 5 pm | IIHS Bangalore City Campus
Last date for applications and payments – 17 April, 2015
Deepa Parekh, Senior Green Building Analyst, EDS Pvt. Ltd.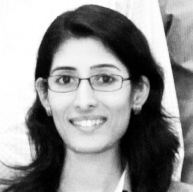 Passionate about creating a sustainable built environment, Deepa brings international work experience along with interdisciplinary educational background. She graduated with a Master of Building Science from the University of Southern California (USC) in Los Angeles in 2010, and Bachelor of Architecture from the Institute of Environmental Design in Vallabh Vidyanagar in 2006.
Deepa has worked on a number of projects in the US and in India with a focus on bridging the gap between architectural design and technology. Her work includes research and analysis of active and passive design concepts, building energy simulations, conducting educational workshops and facilitating green building certifications.
Deepa has been actively engaged in the academics for the past 5 years teaching design and technical courses to graduate and under-graduate students. Always emphasising on the integration of building physics and design, she is currently teaching graduate students at the Rachana Sansad Institute of Environmental Architecture in Mumbai.
Hisham Ahmad, Senior Energy Analyst, EDS Pvt. Ltd.

Hisham has over 8 years of working experience in the area of building energy efficiency and systems. Apart from his core skills as a mechanical engineer, he is conversant with concepts and techniques of quality control and quality improvement (such as SPC, TQM and TQA) and value engineering. As an associate director, Hisham leads the engineering team at at Environmental Design Solutions Pvt Ltd. His work includes business development, capacity building, detailed energy simulations for buildings, integrating passive systems specializing in advanced mechanical system design for buildings and solar renewable systems. An expert in energy efficiency, Hisham has worked on several prestigious green building projects. He has also conducted several corporate and professional training programs on various topics of sustainability.
Hisham is a keen linguist and is fluent in English, Urdu, French, Spanish, and Japanese.
For More Information, Contact
Deepa Parekh  +91 9821294526
Swastik Harish  +91 9886297542